Made smart for you

.
Remoticom

.
Remoticom is an expert in the field of sensor technology. We develop and produce leading solutions for a Smart Planet. By using state-of-the-art techniques, smart partnerships and a passionate team, we assist in the transition to a future proof planet. We aim for a smart planet, made for you.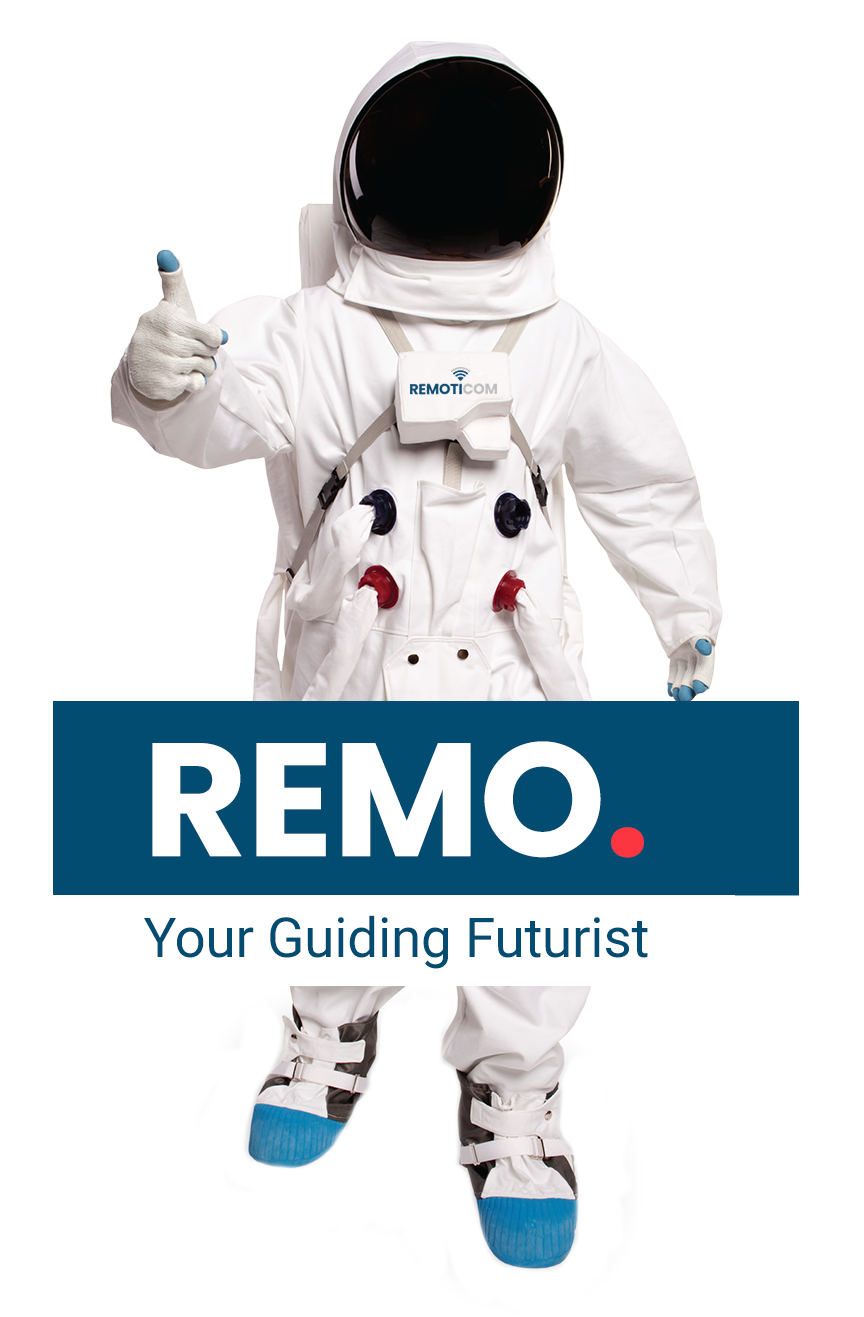 Making the living and working environment of people safer, more efficient and intelligent by integrating smart technology all over the planet.
Let's start today with making devices intelligent and connected.
Remoticom believes in urbanisation. The Next Planet. A Smart Future.
Let us guide you into the global transition towards a sustainable future, pioneered by market leading intelligent technology.
To be truly innovative one must have a constant focus. Within Remoticom this focus is powered by a distinctive passion to continue to improve. Our work is never finished and every day is an opportunity to amaze our customers.
Innovation is not limited to products and services; we make the difference in dealing with our customers. Our biggest challenge is the tangible of our services and creating an interactive brand experience. We want to take the most out of a cooperation and join forces. Together we strive for the best result.
We are growing rapidly. That is to be expected, because we basically make any environment smarter. Despite our enthusiasm and the will to address everything, we are critical and selective in the choices we make. This way we retain our focus and ensure quality. How big we may become; we will continue to retain our flexibility at all times. Because of our ability to choose smartly when it comes to our partnerships, we are compact and sharp. We can move in a rapidly changing playing field maintaining the impact we have in mind.
A high level of knowledge, short communication lines and a high degree of professionalism ensure that we make quick and well thought decisions. Compared to other players in our playing field we can thereby guaranty a significant, shorter time-to-market. Due to having our own production line in China we are scalable and we retain control on a high-quality level. We like to remain independent.
Every customer is unique and so are our products.
We believe in customization and see the advantage in strong customer relationships. By investing in the tangible of our solutions, we take customers on a journey past all the possibilities. We know each option inside and out, because we concentrate on what we are good at. We know what we are talking about, and our customers notice that too.
At Remoticom you are unique with your own dreams, desires and needs. We are looking for like-minded people who want to collaborate and evolve together. Our love for engineering and the passion to exceed expectations, ensure collegiate involvement and motivation that connects our people. In short: we do what we love and what we are good at, and that is paying off.
Stay in touch with us, follow us on our social media channels.
Your personal guides towards a Smart Planet, the place where your innovation evolves.
Mandy Dekkers
Personal Assistant
The first step towards a Smart Planet, the place where your innovation starts. On our Research & Development division we are working on pioneering innovations.
Niels Braspenning
R&D
Firmware + Software
Sam Michielsen
R&D
Firmware & Software
Sander van de Wal
R&D
Hardware
Richel van Halteren
R&D
Firmware
Marc van der Klooster
R&D
Support
Sandra Petrovic
Test engineer
Marketing, Sales, Operations, Legal & Finance

.
The second step towards a Smart Planet, the place where your innovation is being customized to your desires. On our Marketing, Sales & Operations division we are working on exceeding your expectations.
Martijn de Kok
Operations Manager
Marlies van den Boer
Operations Assistent
Karlijn Smolders
Business Development
Frank Lint
Solutions Manager
Giel Michiels
Process Optimizer
Corné van Riel
Process Optimizer
Stephanie van den Nouweland
Facility
Bart Smulders
Finance (Intern)
Britt Dilven
Finance (Intern)
Production, Testing & Distribution

.
The final step towards a Smart Planet, the place where your innovation is implemented. On our Production, Testing & Distribution division we are producing, test and distribute your pioneering innovations.
Doris Zhu
General Manager China
Qiao Dongzhen
Quality Control
Jan Hendriks
Test & assembly
Martine Adriaensen
Test & assembly
Sander Schell
Test & assembly
Gérard Neesen
Test & assembly
Stijn van Hamont
Test & assembly
Jessica Smolders
Test & assembly
Mark van Hoek
Test & assembly
Ready to join our forces &
a Smart Planet

?