Remoticom Smart Crowd.
CROWD CONTROL MET SLIMME SENSOREN

.
Remoticom Smart Crowd brengt mensenmenigten in kaart. We maken inzichtelijk hoe je bezoekers zich bewegen en waar ze zich bevinden. Ook maken we heatmaps van de drukste punten op een evenemententerrein of in een winkel. Hierdoor kan de organisator of winkeleigenaar zijn bezoekers een veilig en plezierig bezoek garanderen.
Remoticom Smart Crowd geeft je alle tools om de beweging van je bezoekers te monitoren. Heb je vragen over een van onze producten? Stuur dan een mail naar info@remoticom.com of bel naar +31 13 303 43 00.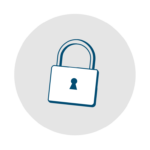 Remoticom hecht waarde aan het zorgvuldig omgaan met persoons-, passanten- en/of bezoekersgegevens.Wij zullen deze gegevens daarom nooit langer bewaren dan strikt noodzakelijk voor het te realiseren doel. Zie voor meer informatie onze Privacy Policy.